Lukas Graham Video Shoot with New Land 2018
Currently based in Copenhagen, Denmark after 8 years spent between Los Angeles and New York City. US working visa is intact for international collaborations.
2020 I released my first international feature doc funded by DFI (The Danish National Film Institute) featuring Lukas Graham, filmed during their ups and downs over a 7 Years period. It was nominated DOCUMENTARY OF THE YEAR at the Danish Academy Awards 2020 (Robert Prisen) and was the best selling Danish cinema documentary in 9 years. The film is produced by Sonntag Pictures, backed by DR TV and will have international release at Hotdocs in Canada, Spring 2021.
I have +15 years of professional experience and have filmed and edited more than 200 hours of broadcasted tv-documentary and documentary films (NO REALITY-TV). This experience has also brought a lot of commercial documentary work. In the early days I directed more than 30 music videos for artists like Nephew, Suspekt, L.O.C, Oh Land and now lately about 5 videos for Lukas Graham. Among these the video for 7 YEARS which is about to hit 1 billion views on Youtube in 2020.
I'm probably most known for the Sundance awarded "THE RED CHAPEL"documentary I shot in NorthKorea and edited for Director Mads Brugger. The feature also earned me a DOP nomination atThe Golden Frog, Camerimage film festival 2010.
Speaking of film festivals I'm credited "Co-producer", "additional editor" and "additional DP"on the Sundance 2015 awarded "THE WOLFPACK" documentary which I worked on closely with Director Crystal Moselle. Another incredible story from NYC.
The past 10 years have truly been hectic with tons of filming and traveling and I have no plans of slowing down. The camera has taken me everywhere from The slums of Cité Soleil in Haiti, the beach of The Gaza Strip, the Kim Il Sung square in Pyongyang, the skyscrapers of Guangzhou, the forrest in Zambia to the UN building in NYC or The Tivoli Gardens in Copenhagen – I've been around the world more than 5 times and I no longer feel like a stranger in any of these places.
20 years down the line I'm still on a constant mission to keep shaping and perfecting my visual skills and passion for storytelling. "The Only Constant in Life is Change" and I welcome that to always keep things fresh and interesting.
This mindblowing journey is way more than I ever dreamed of and I'm forever grateful to the people I've met on my way and who choose to work with me on a daily basis.
Thank You!
– René Sascha Johannsen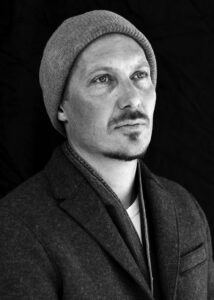 For more info go to René Sascha Johannsen on IMDB or the CONTACT page for more links.
CLIENTS:
GE – UNICEF – DALI SPEAKERS – SWATCH – SPOTIFY – PLEDGE MUSIC – UNIVERSAL MUSIC
CARLSBERG – KRÆFTENS BEKÆMPELSE – TATTOODO – BETSAFE – BLIZZARD ENTERTAINMENT – IKEA – OFO BIKES
VICE – ZENTROPA – NETWORK A – DANMARKS RADIO –  TV2 – WARNER BROS