Modern Classics – DR2 – TV-doc. series Metallica / Chris Isaak etc. (Cinematographer)
The Scandinavian series "Moderne Klassikere" is ongoing
and René Sascha Johannsen has shot at least 4 of them by now.
Besides Metallica's "Enter Sandman" (that is no longer online) that includes Chris Isaak's "Wicked Game",
Fatboy Slim's "Praise You" and "Time of my Life" from the movie Dirty Dancing.
The Danish part of the Scandinavian series is Directed by Anja Phil
and Produced by The Danish National Broadcast (DR).
The Fatboy Slim "Praise You" Episode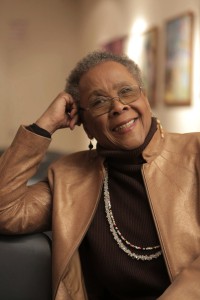 Camille Yarborough sings on Fatboy Slims original sample "Praise you"
Photo by René Sascha Johannsen