December 2017
From Huffington Post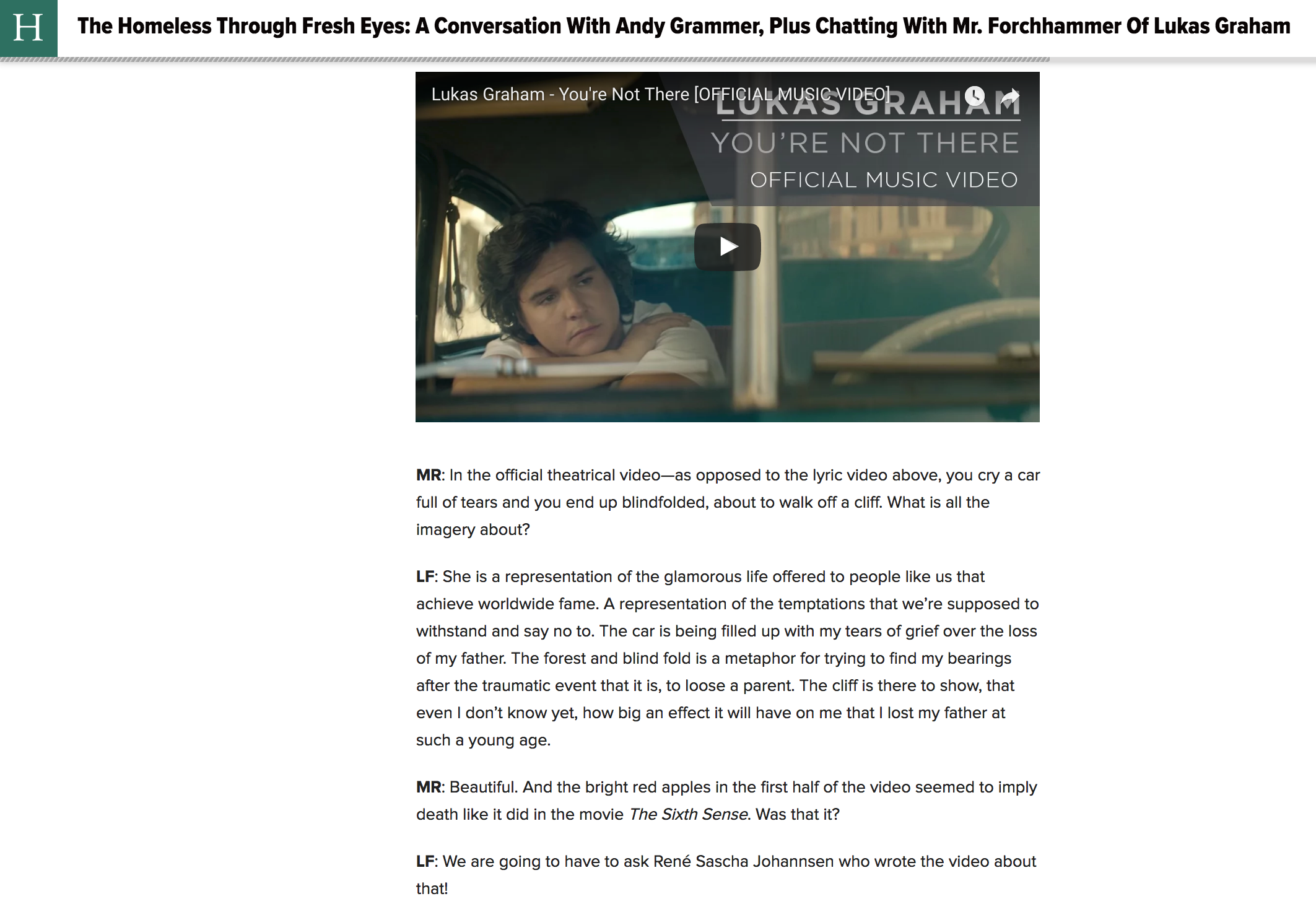 November 2016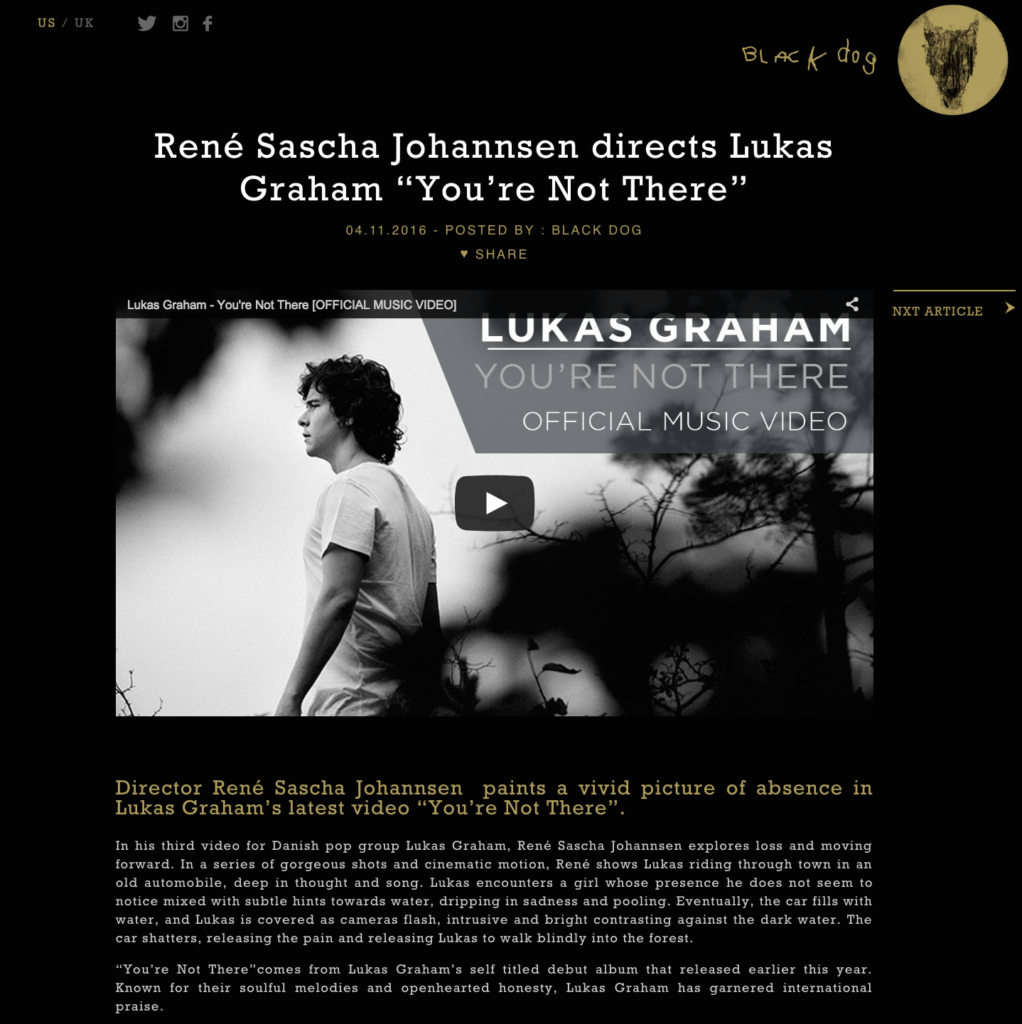 October 2016
Shredderslodge.com made a pretty long intw with
René Sascha Johannsen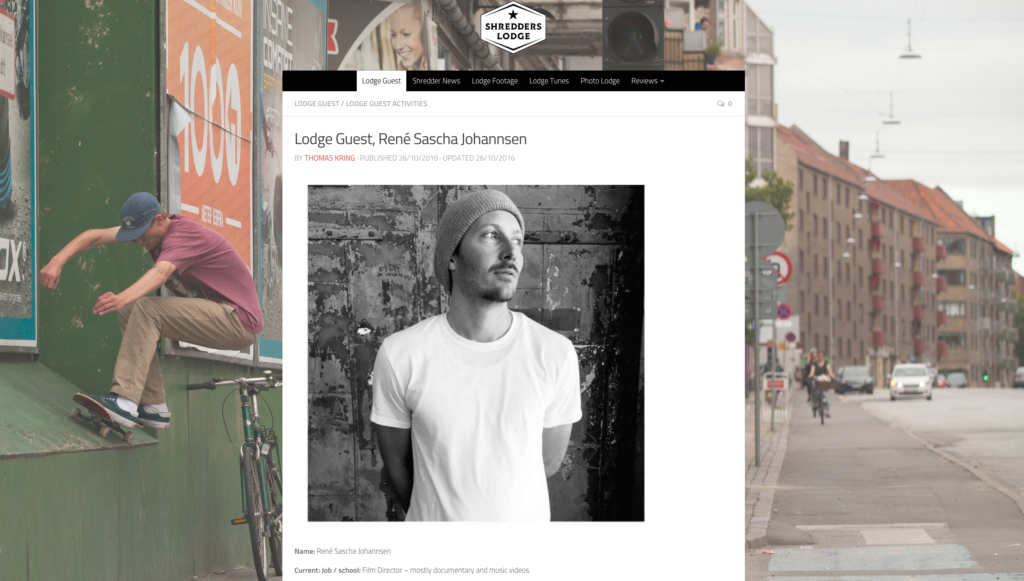 September 2016
René went to Eindhoven with Drive Media and Ami James (From Miami Ink)
to shoot the spiritual ceremony of Greg Orie handing over his legendary shop.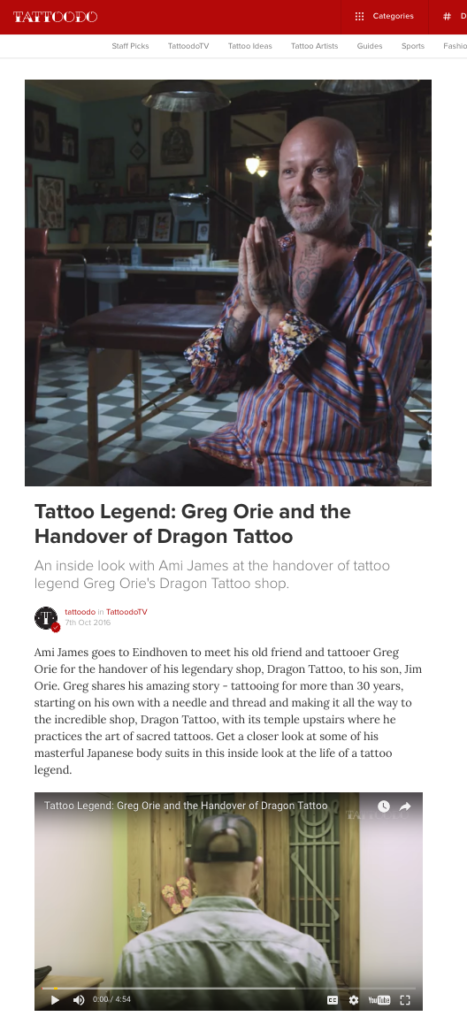 Also in September
René followed Lukas Graham and co on the road on and off for months during 2016.
From some of that footage we put this tour collage together to the track
TAKE THE WORLD BY STORM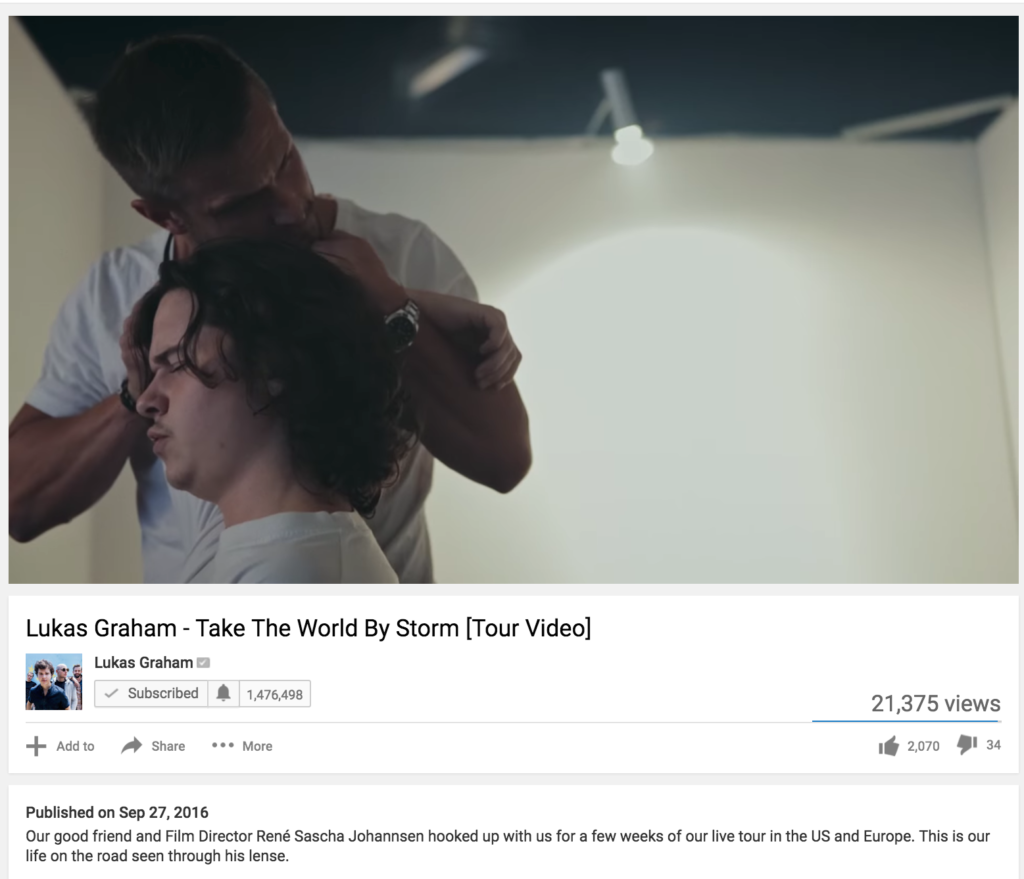 shot and directed by RENÈ SASCHA JOHANNSEN
edited by NICOLAJ MONBERG
colors by LASSE MARCUSSEN / CAMEO
July 2016
Episode 5 and 6 of the Lukas Graham documentary drop and are mentioned in more major newspapers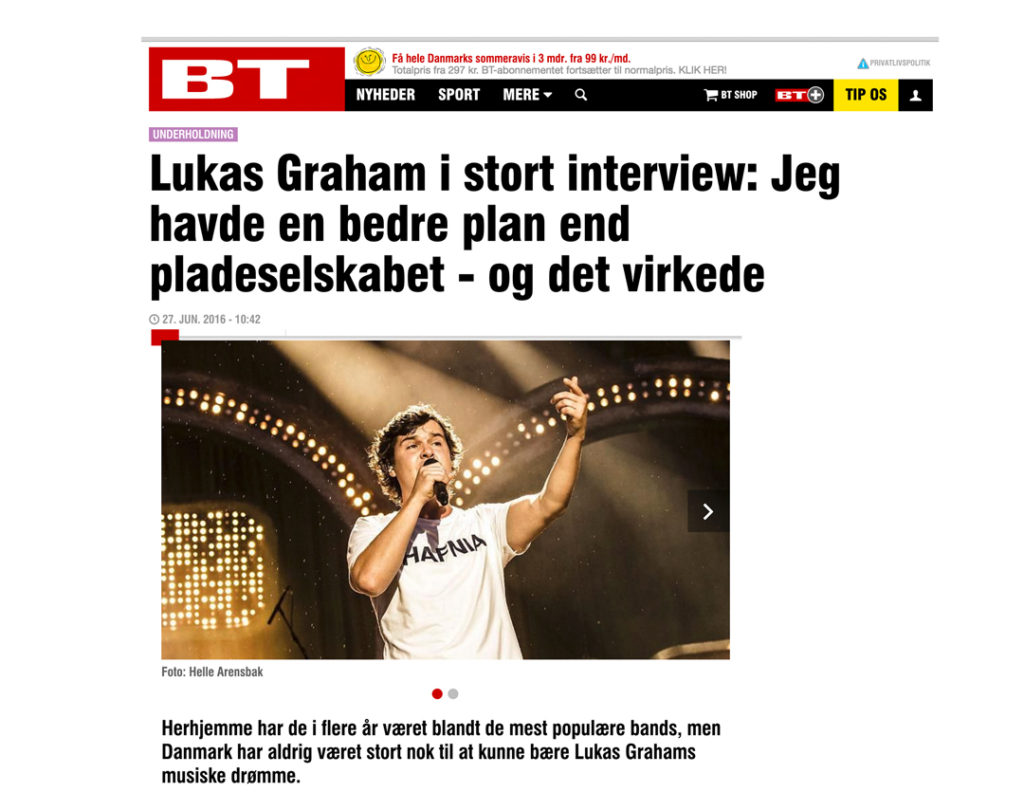 April 2016
René Sascha Johannsen is now officially rep'ed by Black Dog Films in the US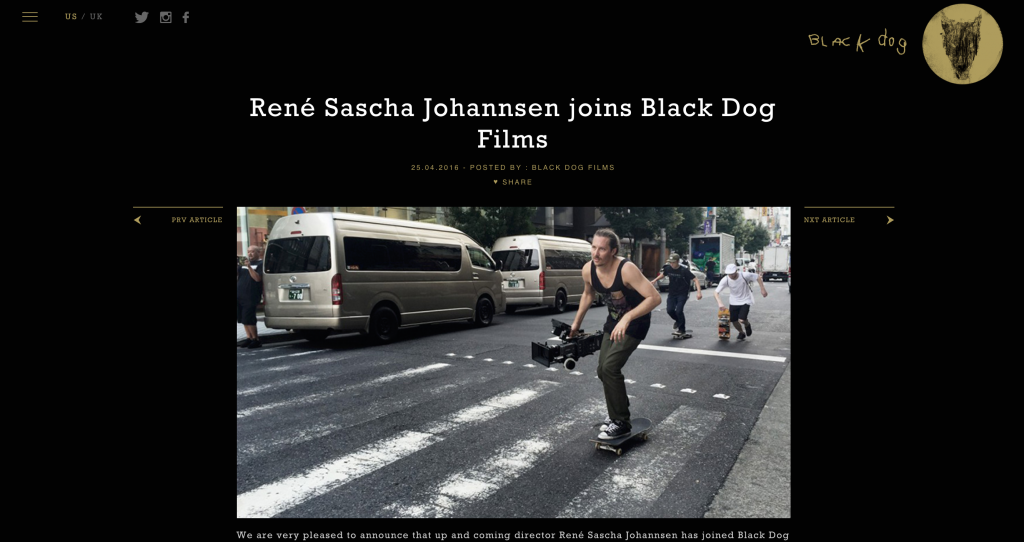 March 2016
According to Danish newspaper Politiken
Lukas Graham's song 7 Years is now officially the biggest hit in Danish history.
René did the video (now with 50 mio hits on youtube)
March 2016
Renés still shot of Quim Cardona is featured in a
New York Review of Books article
about modern skateboarding…
December 2015
LUKAS GRAHAM 7 YEARS
Music video Directed by René Sascha Johannsen for Warner is out
1 mio hits within the first month:
October 2015
LUKAS GRAHAM
Music video and EPK by René Sascha Johannsen is now out in the US through
and
EPK – 2 years in Lukas' life cut down to 5 min's
march 2015:
(LONG) INTERVIEW WITH RENÉ SASCHA JOHANNSEN IN NOMADIC PRESS: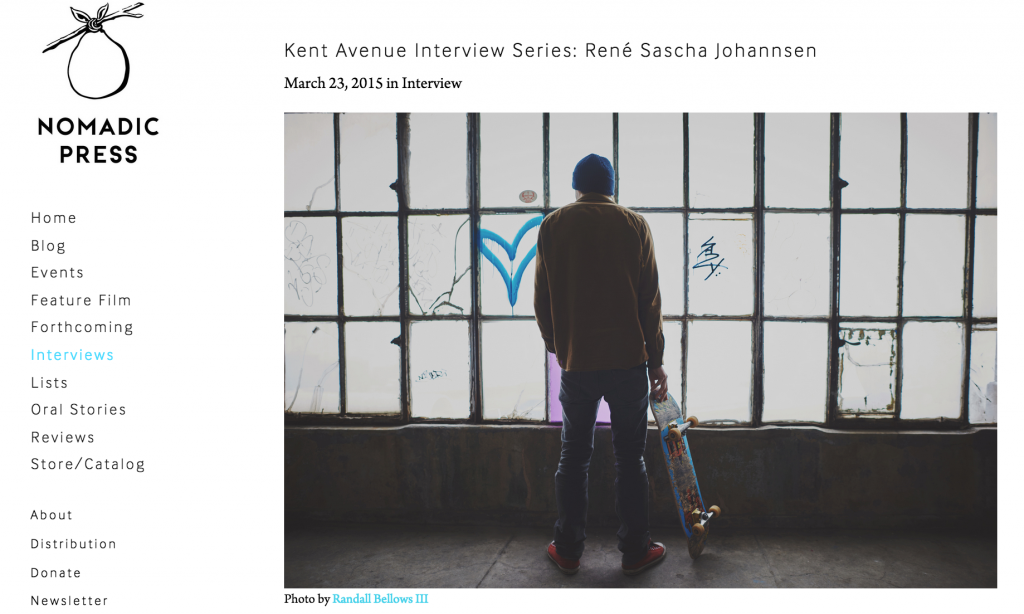 Link: http://www.nomadicpress.org/interviews/renesaschajohannsen
january 2015:
Wins various awards among them
The Grand Jury Documentary prize
at The Sundance Filmfestival 2015